Our Veterinarians
The Oak Knoll Animal Hospital team of skilled veterinarians welcomes you to our practice. We proudly serve the Moline area. At Oak Knoll Animal Hospital, it is our daily privilege to provide quality vet care to your cherished pet, with compassion and competence. We hope to ensure a positive impact on our patients, pet owners and the local community.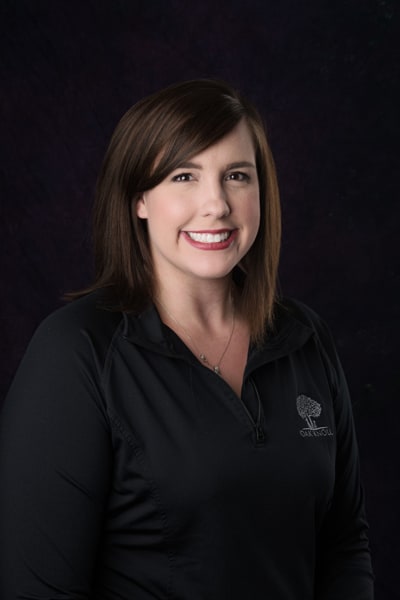 Dr. Rebecca Lundeen
Managing DVM
Dr. Lundeen came to Oak Knoll in February 2015. Having previously worked in the Chicago Suburbs, she says she chose this field because she has always enjoyed science and medicine. When our previous owner chose to retire in April 2016, she assumed the role of Managing Veterinarian and is excited for the new challenges this role will bring. Her favorite part of working at Oak Knoll is the relationships she has been able to build with our patients and their owners, as well as our staff. Described as hard-working, kind and optimistic – her caring nature has gained her a substantial client base in her short time here. She seeks to continue to grow our practice and provide a gold standard of care and high quality medicine.
Outside the hospital, Dr. Lundeen spends time with her husband, Daniel, and their two daughters. Kate and Audrey. If she's not enjoying ice cream or listening to country music, she can be found unwinding with a good book. She says her biggest accomplishment in life has been becoming a mother and a veterinarian.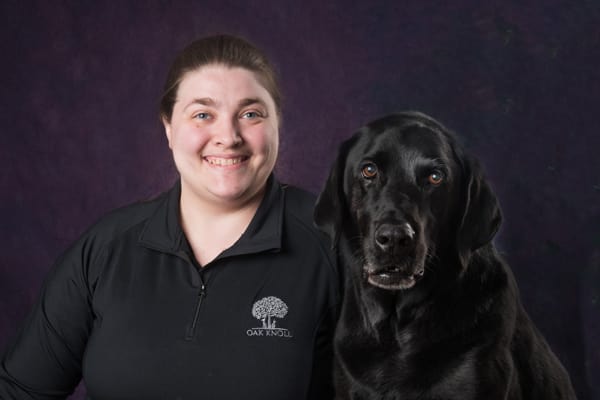 Dr. Chelsea Clinton
Associate DVM
Dr. Clinton has been with Oak Knoll since 2014. She chose the veterinary field because she has always loved animals and says her favorite part about working in this industry is the constant wealth of new things to learn about. Dr. Clinton enjoys the interactions she has with her clients and our staff, getting to know our furry patients. She wishes that more pet owners knew how important it is to maintain their pet(s) at a healthy weight and keep them properly vaccinated throughout the course of their lives. Her best advice to new pet owners is to work with them everyday to train good manners.
In her free time, Dr. Clinton appreciates a rousing game of tennis or a good book. She also enjoys board games and says that her favorite sweet treat is cookies and cream ice cream. She is most proud of obtaining her Doctorate and says that her cat, Bear, is her biggest fan because she feeds him.
Dr. Kerry Carls
Associate DVM
Dr. Carls joined Oak Knoll in September 2016. She pursued a career in veterinary medicine because she wanted to help animals and people at the same time. She enjoys being challenged to learn new things. Dr. Carls says she enjoys working with a passionate team here at Oak Knoll and looks forward to the relationships she will build with our clients. Her biggest advice to per owners is to keep current on yearly exams - these can help detect changes and pick up early on diseases.
Away from the office, Dr. Carls enjoys taking her dog, Ulrich to new places, hiking and running. She also enjoys reading science fiction and watching movies and she's fond of chocolate chip cookies... put one down and it might disappear!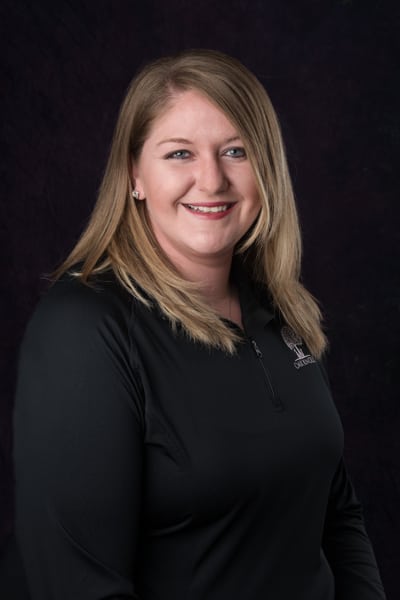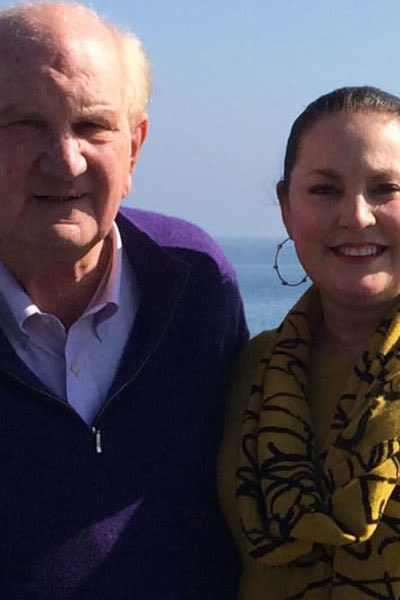 Dr. Thomas Greiner
Consulting DVM
Dr. Greiner was the proprietor of Oak Knoll until he retired in 2016. Dr. Greiner graduated from Iowa State and is a Board Certified Surgeon. He was a diplomate of the American College of Veterinary Surgeons, and a former president of three different medical associations (IVMA, MVVMA and QCVMA). After his retirement, Dr. Greiner wanted to be able to continue practicing and elected to work as a consulting DVM for our practice.